Alternative aluminum production
Bluemetals GmbH is a project partner of the ENSUREAL project funded by the European Community in the course of Horizon 2020.
https://ensureal.com/
The aim of the project is to make an alternative to the Bayer process fit for the 21st century in order to use Al2O3 production. Topics are:
- less dependent on the raw material bauxite
- more flexible use of raw materials
- more sustainable in the ecological footprint and to become more energy efficient.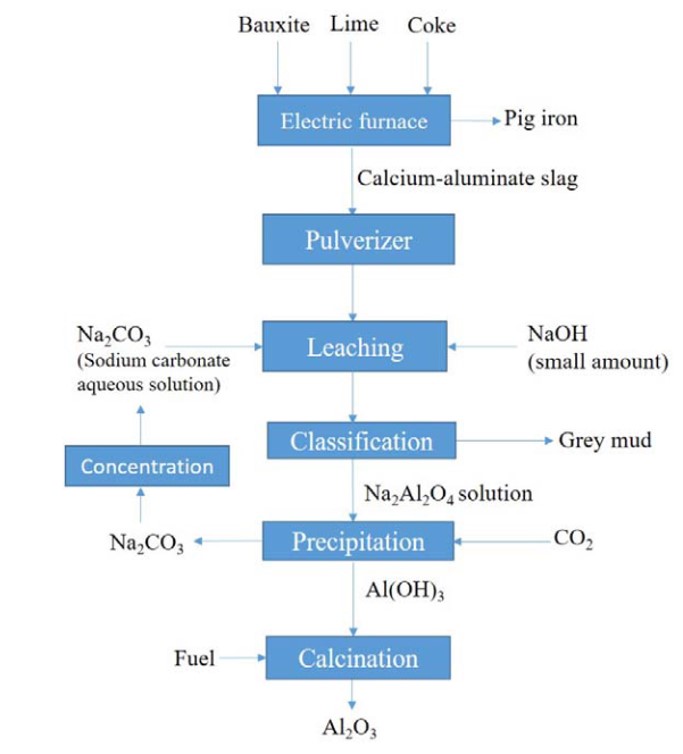 The graphic shows the simplified process diagram. In contrast to the Bayer process, no red mud is produced, on the contrary, it can even be processed.
Bluemetals provides significant support in the field of pyrometallurgy, with a focus on electric furnaces and auxiliary units, and has carried out the upscaling from several laboratory and pilot tests to an exemplary industrial plant.
The following image shows a possible arrangement of the pyrometallurgical components with two SAF in the center.
Ensureal Alumina SAF layout
The upscaling describes the linked release at
RAWMAT 2021
.
Please contact us if you are interested in more information or an industrial solution. We will arrange the contact to our partners also.